Moon hand - lino print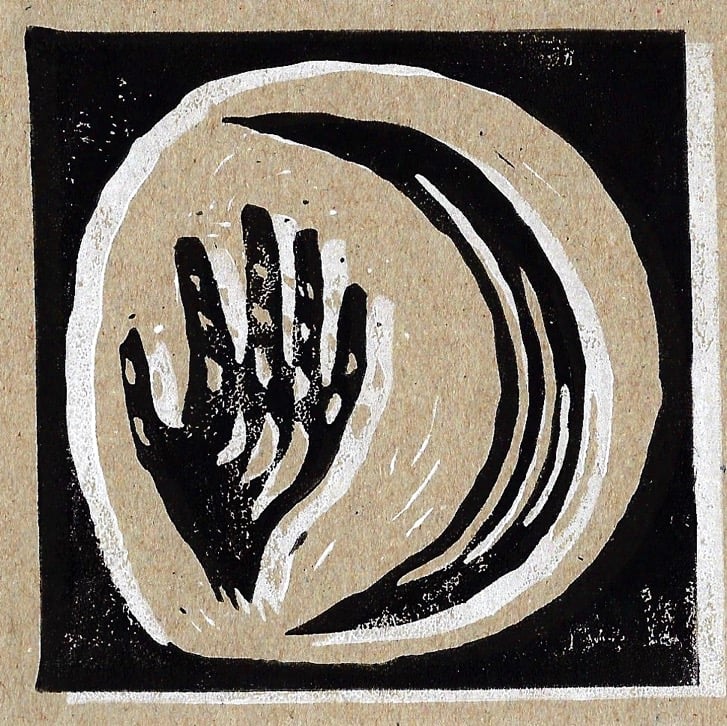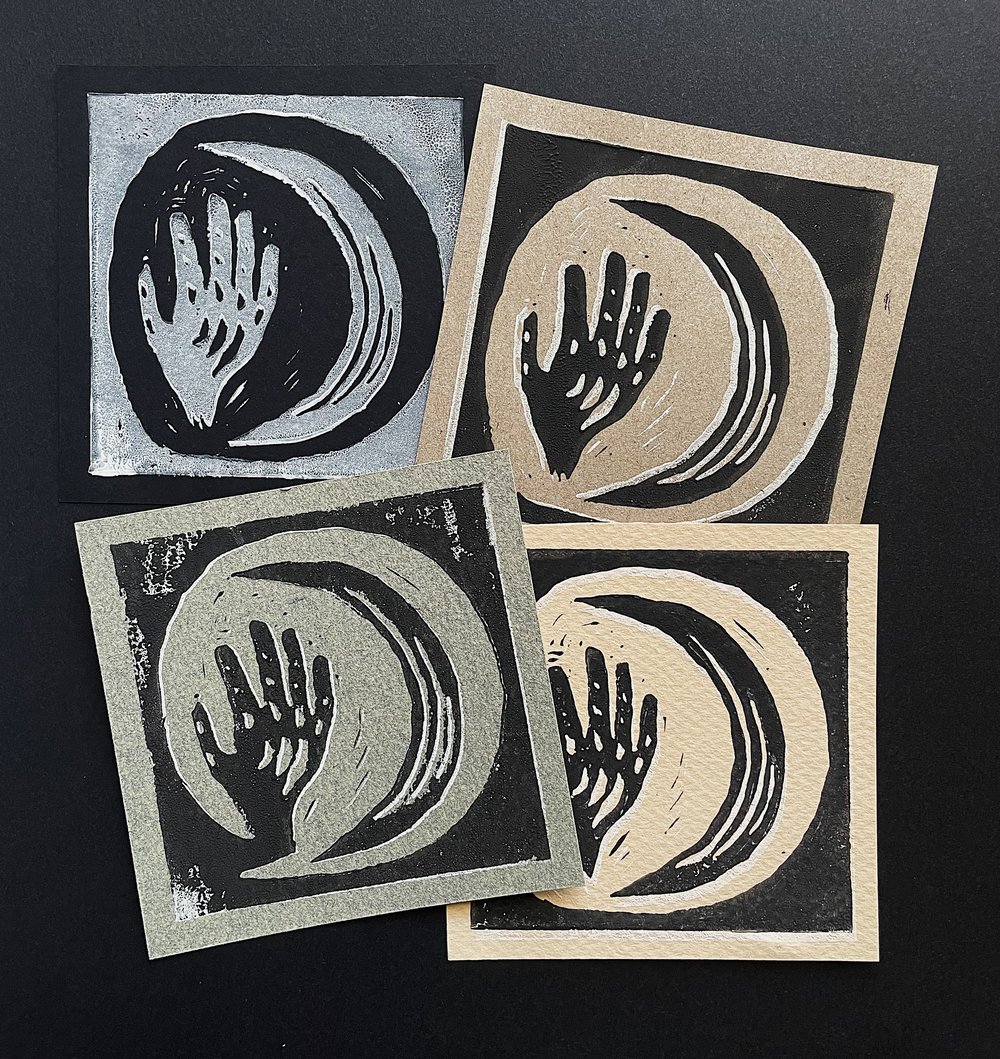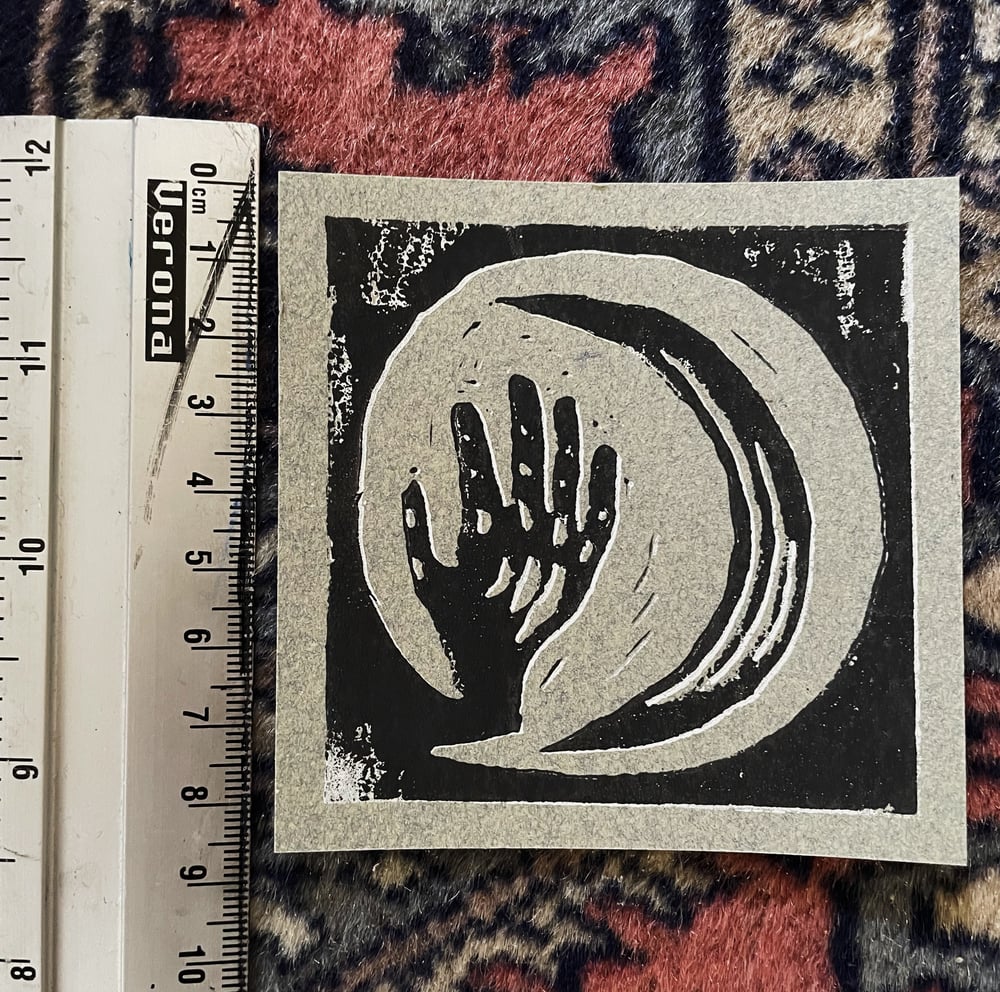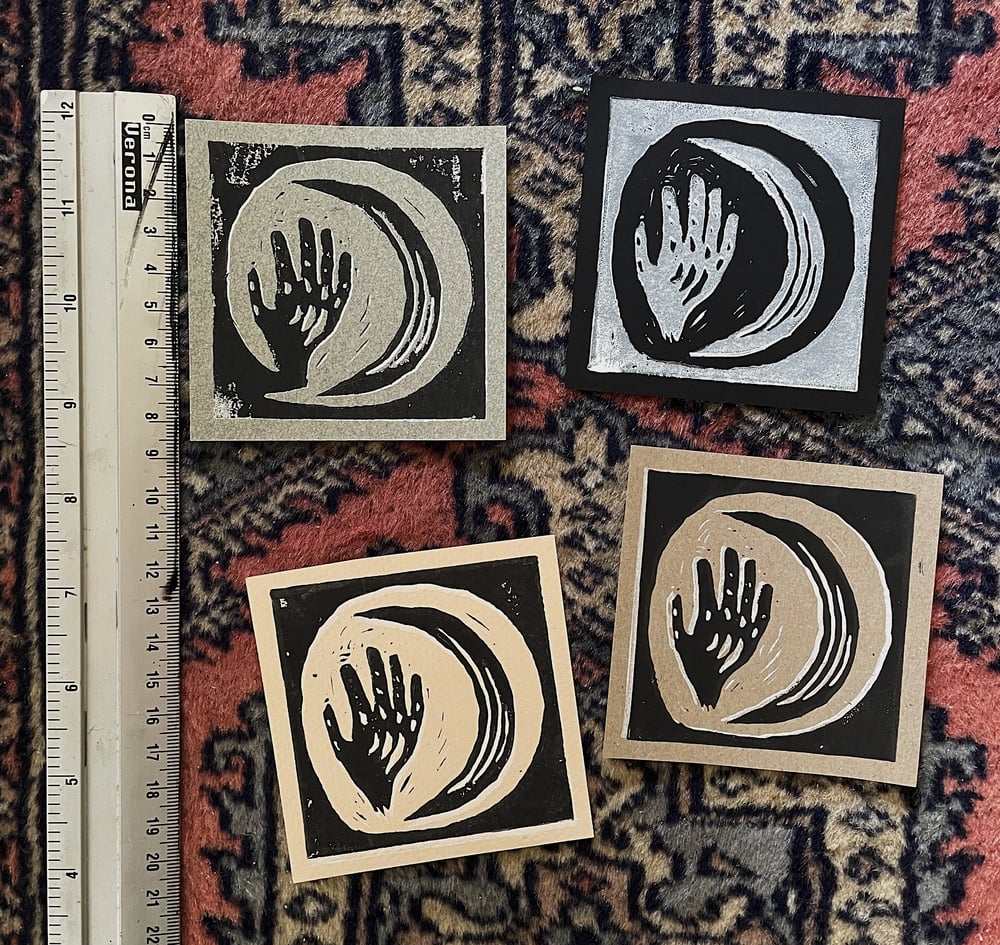 This print is a two coloured linoprint, printed on recyled paper. The size changes slightly per version but is around 7,5 x 7,5cm.
Not all paper colours have two colour (Black/White) print, some have only Black or only White print - that changes the prices. All papers are around 120 or thicker in grams.